Practical And Feasible Marketing Ideas For Hair Stylists
Ask any Digital Marketing Company, and they will tell you that when it comes to marketing hairstylists can go as innovative as they want. Numerous tactics can usher in new clients and bring back the old ones. In this article, we take a look at the marketing strategies that can be employed to expand a hairstyling business. Explore here to know the power of social media marketing.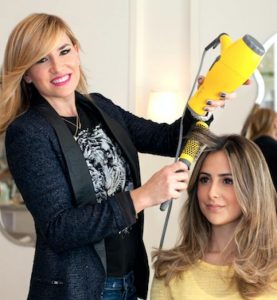 The most obvious technique to keep clients rolling into your hair salon is to offer freebies while they are there. Even something as simple as a free soft drink can get patrons talking. At times, they stay a bit longer and ask for a few more treatments, and other times they chat to friends and family about how their salon is nice enough to offer drinks. Both help rake in more business for you!
Another uncomplicated marketing trick is emails. Past patrons who have not visited you for long can be tempted through a single email. Let the email talk about new offers, promotions, and incentives to attract the customer. For a more targeted approach, create different emails for varying categories of patrons. For example, loyal customers get one promotion and lapsed clients get another!
The third marketing tactic for a hair stylist is to devise an optimised website with a clean design. In this age of technology, having a website gives legitimacy to a business. Think of the site as a great haircut; both offer an incredible first impression. If you want to generate an impact on prospective customers, then get a neatly designed website made!
Social Media Marketing Is Vital For Hair Stylists
When it comes to marketing, social media cannot be ignored because literally, every customer uses at least one of these platforms. Spouting stats is of no use because each one of us knows that social networking sites like Facebook and Instagram are part and parcel of human lives. It is why every hairstylist worth their salt needs to double down and start utilising these apps and platforms. We promise you will be snipping away the hairs of new patrons in no time at all!
Remember, hairstyling is an image-driven business. It means a single picture posted on Instagram can do more for you than any other marketing tool! Moreover, while 92% of people would like a word-of-mouth reference, 70% of customers trust online reviews too. That's the reason small businesses say social media marketing has helped them a lot.
With social media presence, you can connect with people who are separated from you by two degrees. For instance, Mr. John has been your loyal customer for five years, but none of his friends and family have visited you. It means every person Mr. John is connected with (on social media) is separated from you by 2 degrees, i.e., Mr. John is your mutual connection. Chances are if you post a picture or status about Mr. John, his friends and family are more likely to come to your salon!
In short, social media is a faster and simpler way of building new relationships. The question now is which platform to pick. Each social media has its own kind of users and employs its own language. What appeals to the denizens of Facebook is very dissimilar from that of Twitter. As a hairstyle, it's your task to find what suits your business and which language you speak the best.
Here are two examples of social media platforms a hairstylist must use:
• Facebook is a site that no business owner can afford to ignore. As a hairstylist, if you don't have a Facebook presence, then build one now. It will aid in gaining more exposure and learning about the industry. Additionally, it will keep you in the eye of the patrons, which will help in retention.
• Right now, Instagram is booming, especially for businesses that need a lot of pictures. Hairstyling is all about transforming a person and making them more beautiful. A picture can show this far better and quicker than even a 1000-word essay. Post a picture of roots showing to remind customers of their hair colour appointment. Post a story of a transformation to attract new clients. Or create a hashtag that gets you more local business!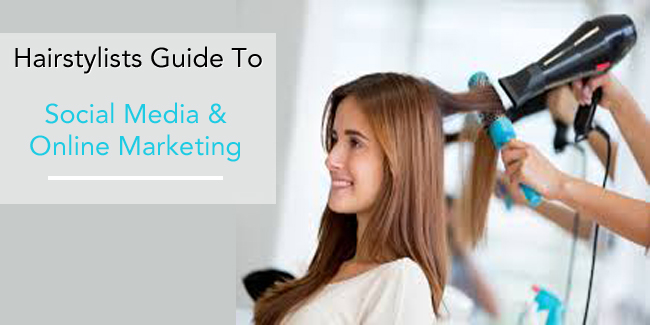 Why Is Social Media Marketing So Important?
Both Facebook and Instagram were just examples. Each hairstylist can choose any platform they are comfortable with, though follow one golden rule. Instead of creating a presence on all platforms, pick any two and then consistently post on them. The consistency is more important than being there on Facebook, Twitter, Pinterest, Tumblr, Instagram, and et al.
Another tip is to understand which phase of business you are in. For instance, a hairstylist who has been working for five years should focus on using social media to retain old customers and get referrals. Unlike a new hairstylist who can't retarget past clients, he or she needs to acquire them through more and more exposure!
Lastly, as a business person, you should realise that no marketing tool gives an immediate return. Be it an email or a photo posted on social media. The chances that a new client will see the image and immediately message call, or DM you are very, very low. That said, by posting continually, you are planting seeds in the mind of patrons. There will come a point when they have seen either your name, hashtag, logo or image enough no of times. At this period, they will book an appointment with you!
We leave you with a fascinating piece of statistic. Did you know the probability of business increases by 51% if someone reads a good review of you on Facebook? When it comes to Twitter, positive feedback increases it to a whopping 68%!