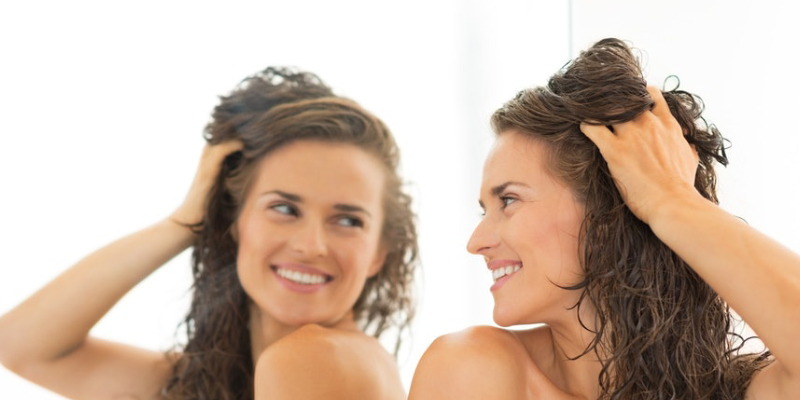 People who step out for work in hot sun sweat in their hair. Sweaty hair would affect and damage the hair. It would also change your overall beauty look. You must maintain your hair when your hair sweats often. The following tips would help to refresh your sweaty hair.
Sweaty Hair Effects
Excessive sweating in the hair would result in salt getting lodged in the hair. This would cause dryness of hair and result in breakage. The salt content present in the sweat would block the pores on the scalp. This would result in severe hair fall.
Ways To Refresh Your Sweaty Hair
Make Use Of Dry Shampoo: Using a dry shampoo would help to absorb excess oil in the hair. This will help to purify the hair and make your hair healthy. Cleaning your hair with a dry shampoo would help to remove the residue developed in the scalp due to sweating.
Use A Hair Perfume: Indeed, sweaty hair would not smell great. Thus to offer some fragrance to your hair, you can make use of a hair perfume. Just spritz the hair perfume using a hairbrush, and this would help to make your hair smell good in spite of excessive sweating.
Use A Hair Dryer: Moisture and wet hair is the main reason for sweaty hair. Invest in a good quality hair dryer so that your hair remains dry after hair wash.
Change Your Hairstyle: You can choose a suitable hairstyle which would help to cope up with the sweaty hair. There are a lot of trendy hairstyles to disguise the moist hair roots.
The above are some of the ways to refresh and maintain your sweaty hair.