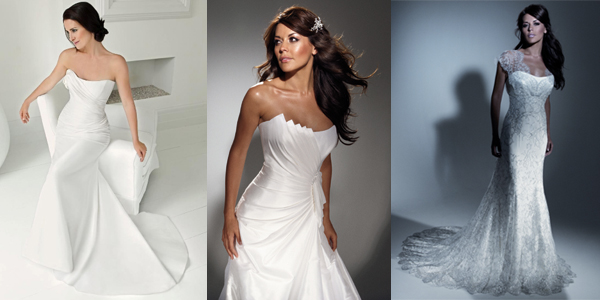 Braided updo beach hairstyle and beach wedding go well with one another. It looks really stunning as you will see the braids only on the side of your head. It will be beautifully seen especially in wedding pictures. You need to have a medium or long hair to do this hairdo. In the end, ensure to use hairsprays so that you can keep your hairdo in control until the end of the wedding party. It is one of the best romantic hairdos you should definitely try for your wedding.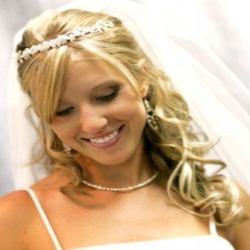 Curly wedding updo: This hairstyle is also a popular beach wedding hairstyle. No matter if you do not have curly hair. The experts will first curl and then start to braid your hair and make it a wavy backdrop. It will look cool, free flowing and romantic especially in photographs.
High bun updo: This is a smooth big tie hairstyle where the braid has to be twisted around the hair knot. This hairstyle will make your hair to look voluminous and gives a pretty look. It works great for people having straight and long hair. If you feel that you are not gifted with naturally straight hair, you can try to straighten your hair. To create this hairstyle, you need to comb your hair and make a small ponytail. The rest of the hair should be used to create the braid, and you can use the braid to twist around the hair bun. You can add flowers to add more charm to your hairdo.
Read also : Small Braid Coronet Hairstyle