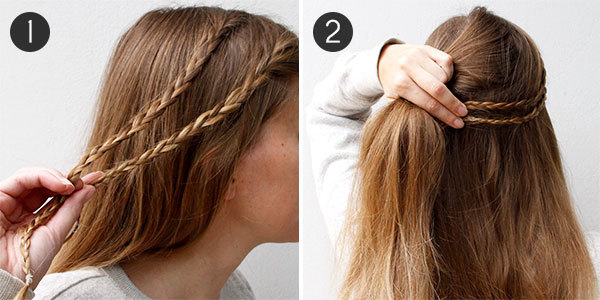 Coronet hairstyle is getting popular these days. The braids help the person to look natural and comfortable especially while traveling or partying on hot days. It does not give a bored look as there are various types and styles of braids. It depends upon your skill and creativity to create a new elegant hairdo for the party. You can easily make your own braid. Here suggesting a small braid hairstyle you could try on your own.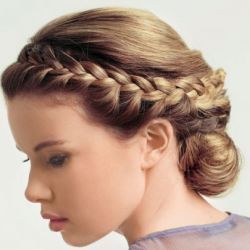 Small braid hairstyle became popular after the famous actress Kirsten Dunst tried on a recent public event. It is easy to do this hairstyle. It has become a popular hairstyle amidst teenagers and women. Here giving a simple styling tip, which you can try for your forthcoming occasion.
For this hairstyle, your hair should be dry and smooth. Ensure to shampoo a day before to get the right texture and form of the hair. Divide three subsections by taking a two inch section of the hair. Now start to do a three strand braid. Lock the hair with an elastic hair band and continue the same procedure on the next part of the head. Now, in the end gather all into one and twist like a bun and place a secure pin to keep it tight and in place.
Read Also: The History of Crowning Hairstyle