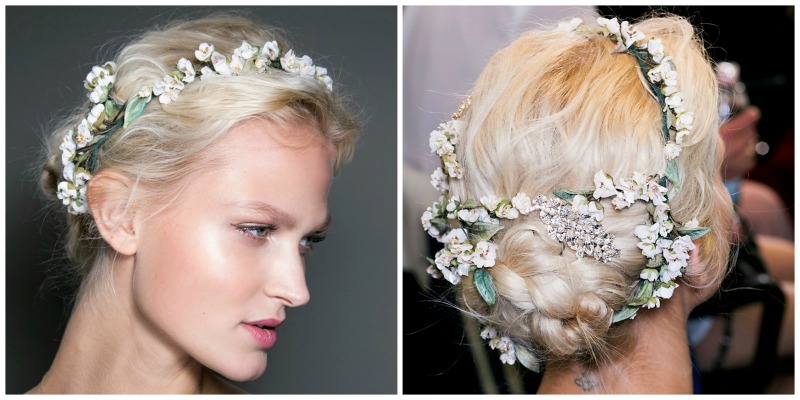 When purchasing a floral crown, ensure it is simple and sweet. If you are choosing floral crowns that are elaborate, it will look like a flower basket on your head. It should not be awe-inducing. Moreover, elaborate ones will not look pretty when you are planning to go for a party. The floral crown should be elegant, simple and go well with your dress. The flowers in the crown should contrast the pop and hair color against your tresses.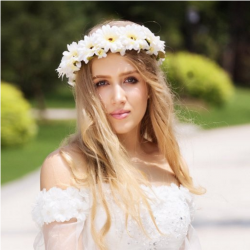 If your hair is blonde, you can use flowers of dark shades. Example, black dahlias will help your hair to look beautiful. If the shade of your hair is rich auburn, you try either flower in shades of pale pinks or whites. The floral crown should not disagree with your bouquet. The flower crown and bouquet should go well with one another.
If you are consulting a florist to do your crown, ensure to inform him/her about your ideas, color of dress and hairstyle. He should get an idea of what you want to look like. You need to trust your florist for this matter. Flower crowns suit various hairdos like fishtail braids, French braids and more. If you want, you can even leave your hair loose with soft waves.
Read Also: Popular Beach Wedding Coronet Hairstyles